Our Patents
Vireo Systems, Inc. is a leading manufacturer and provider of a variety of our own products, as well as source ingredients for our commercial partners. Vireo's patented technology is used in products sold by the company and in products offered by our commercial partners.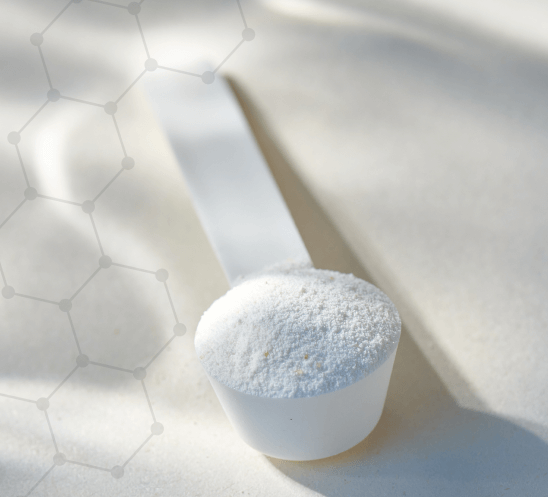 Alpha-GEE Patents
U.S. Pat. No. 7,608,641
U.S. Pat. No. 8,026,385
U.S. Pat. No. 8,354,450
U.S. Pat. No. 8,962,685
U.S. Pat. No. 9,486,424
U.S. Pat. No. 9,962,352
U.S. Pat. No. 10,342,771
Learn More
Creatine HCl

Our patented creatine HCl formula is the #1 bioavailable creatine available and the only one manufactured in the USA. Delivering leading performance in the most natural and safe way possible.

Alpha-GEE

An ethyl-alpha-guanido-methyl ethanoate, Alpha-GEE is a revolutionary new ingredient from Vireo Systems scientifically designed to support relief from activity-induced pain and inflammation.